Kunshan Penglang High School- A Renovation Greenery School

June 17th, 2022
Kunshan, China



The Renovation Kunshan Penglang High School is a project of PLAT Studio in early 2022. At the beginning of the site research, we are ready to design the school landscape environment as a feature of the outdoor education classroom. When we bring our vision wide outside the classroom, we will find that a good school landscape design can help schools and students carry out characteristic education. Bringing a natural and healthy environment into the education system is the designers' most significant effect and mission to the environment.





The landscape design for the Kunshan Penglang High School is to use the two intersecting axes of the "cultural axis" and "life axis" to form the core of the school landscape, connecting the scattered atrium spaces in series, and taking the periphery of the campus as an "ecological ring" to connect the entire campus. The landscape is integrated under the tone of nature.




The landscape framework integrates "learning space," "living space," "sports space," and "exhibition space" in an orderly manner under the school context, making the circulation connection between the various buildings more efficient and creating a more natural and friendly landscape environment, which also makes the advocacy of borderless education a possibility to lead students in outdoor classroom activities.



The geographical characteristics, cultural aesthetics, and sustainable development of Kunshan Penglang are all based on the unique natural ecological base of Jiangnan water town. The natural network system of the school is the inheritance and development of the city's overall natural environment. The design of the school landscape extends this concept from the overall layout to the site, topography, plants, as well as pavement, and outdoor recreation facilities, so as to meet the daily use of teachers and students, and have a positive and subtle influence on users at the same time.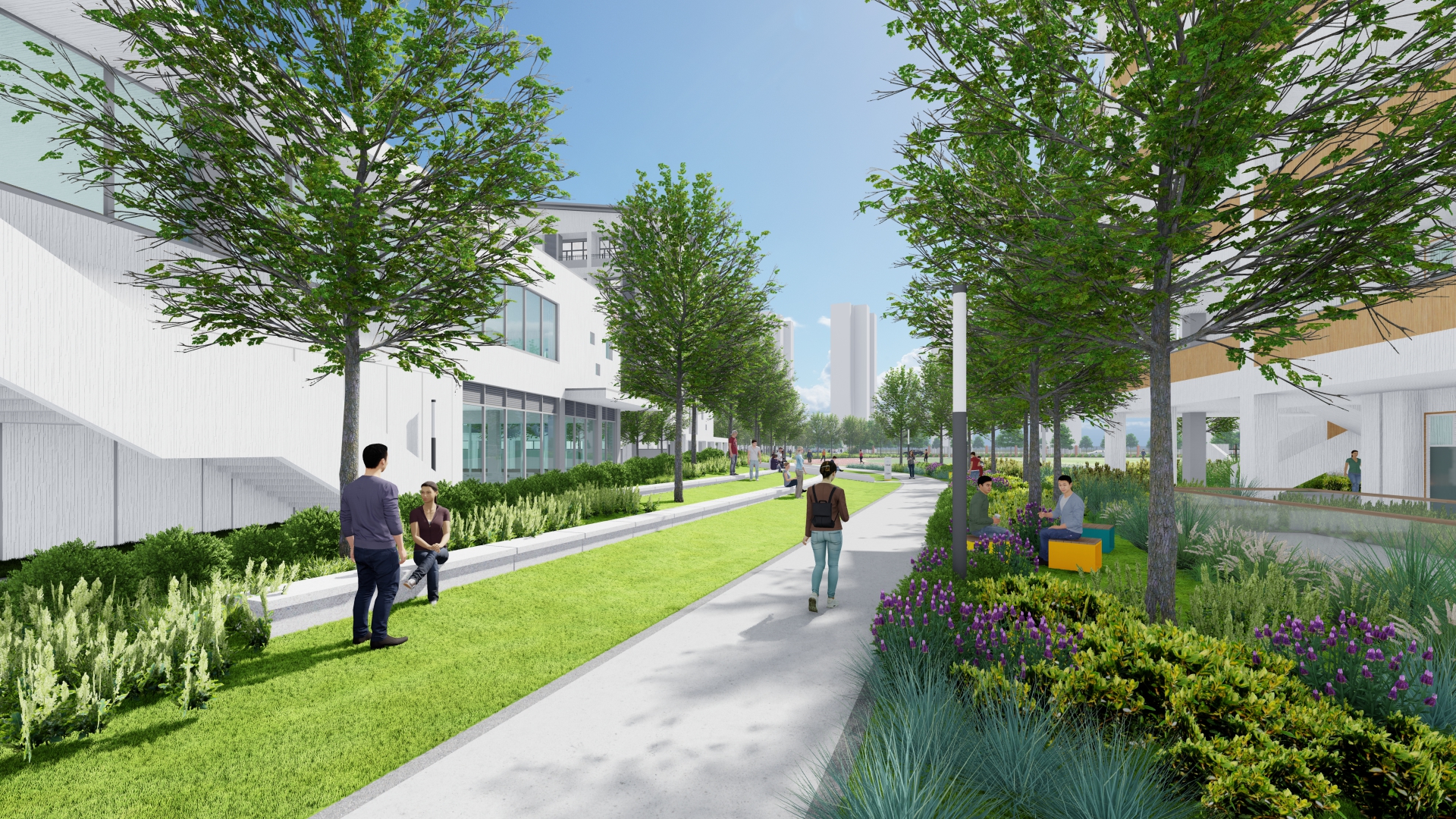 Project portfolio here