Kunshan Miaojing River Corridor in Autumn


October 21st, 2022
Kunshan, China



Goodbye summer, welcome autumn. We are happy to share images of the Miaojing River Corridor in autumn. Temperature over the Miaojing River has gradually dropped, and the plants have taken on a different appearance. The autumn atmosphere there is just perfect for visiting.

The initial site study was conducted in 2016, with our studio designing a conceptual framework for the entire site. Our planning and ecological strategies won an ASLA-NCC Award of Excellence for Research, Planning, Analysis, and Communication in 2018. After years of design and client feedback, phase one was built and opened in July 2022.

The Miaojing River Corridor will be transformed into a recreational resource for Kunshan West by offering programs within the outer channels that correspond to local land use. The Community Waterfront serves the residents of adjacent neighborhoods by providing convenient facilities for families to enjoy. Amenities are available along routes along the river's outer channels and available open space, including event hubs, an elevated forest walk, and a meadow walk.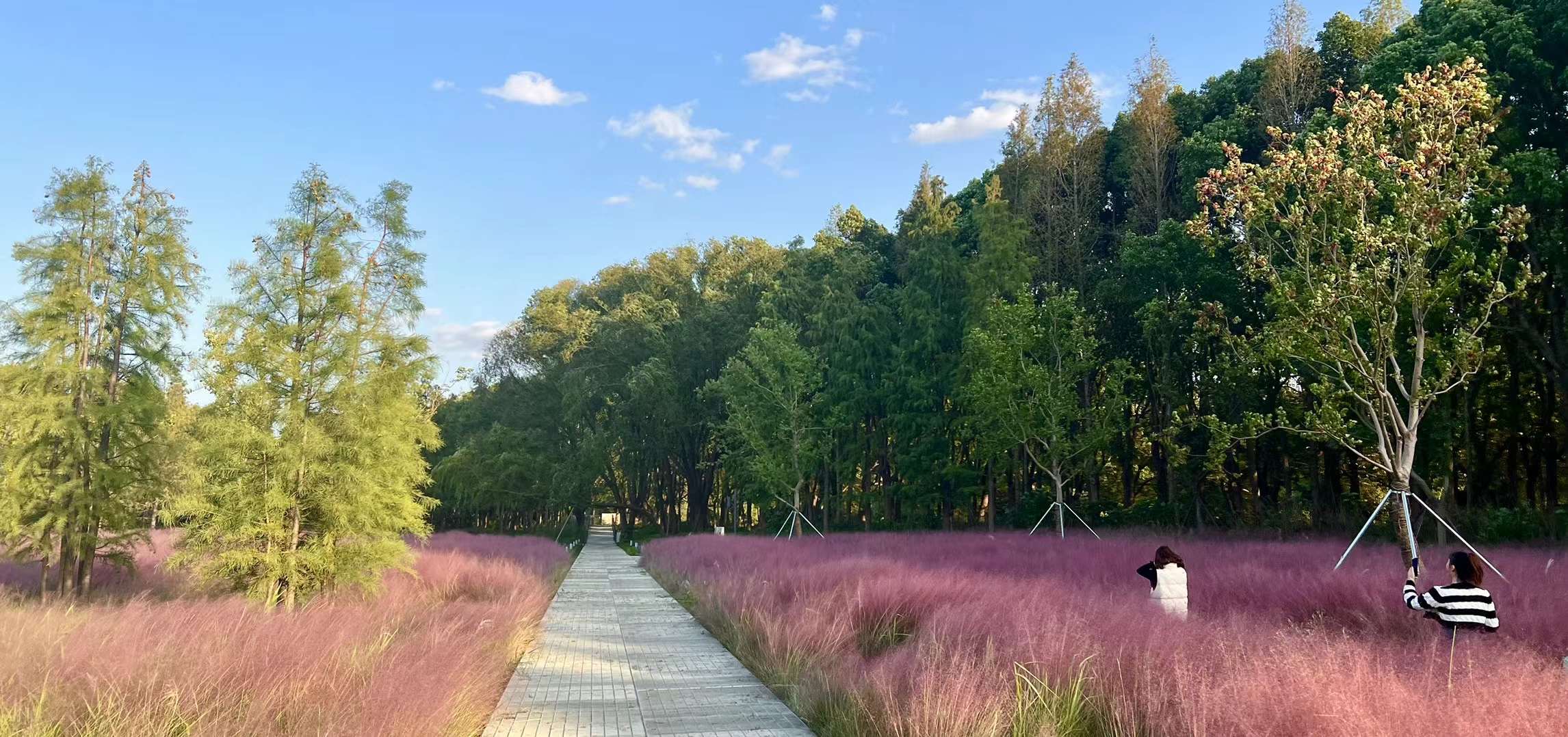 Project portfolio here