Kunshan Miaojing River Corridor - Opening Soon!

January 21st, 2022
Kunshan, China




We are excited that construction is wrapping on the Kunshan Miaojing River Corridor Phase One! Visitors will soon be welcomed to see and experience the first part of this six kilometer long riverfront park.




The site was a channelized waterway bringing water from Kuilei Lake to Kunshan Old Town. Strict preservation of this channel has produced a large corridor of untouched ecological potential. With a recent transfer of the aqueduct into an expansive piping system, the Miaojing River has transitioned into new open space resource available for the city to experience.


The project aims to drive the green infrastructure development of Kunshan West with the Miaojing River as the central axis of abundant ecological value and recreational programs for surrounding communities. Anchoring the framework of Kunshan West, the vision is to designate Miaojing River as an invaluable natural resource for the future of Kunshan.


Phase One of Miaojing River will open to the public in Spring of 2022 - bright and blooming!




The PLAT team has been working closely with our client throughout site design, construction, and signage design with habitat restoration and ecological illustration as well. We are excited to see habitats being restored and animals returning to an enriched landscape!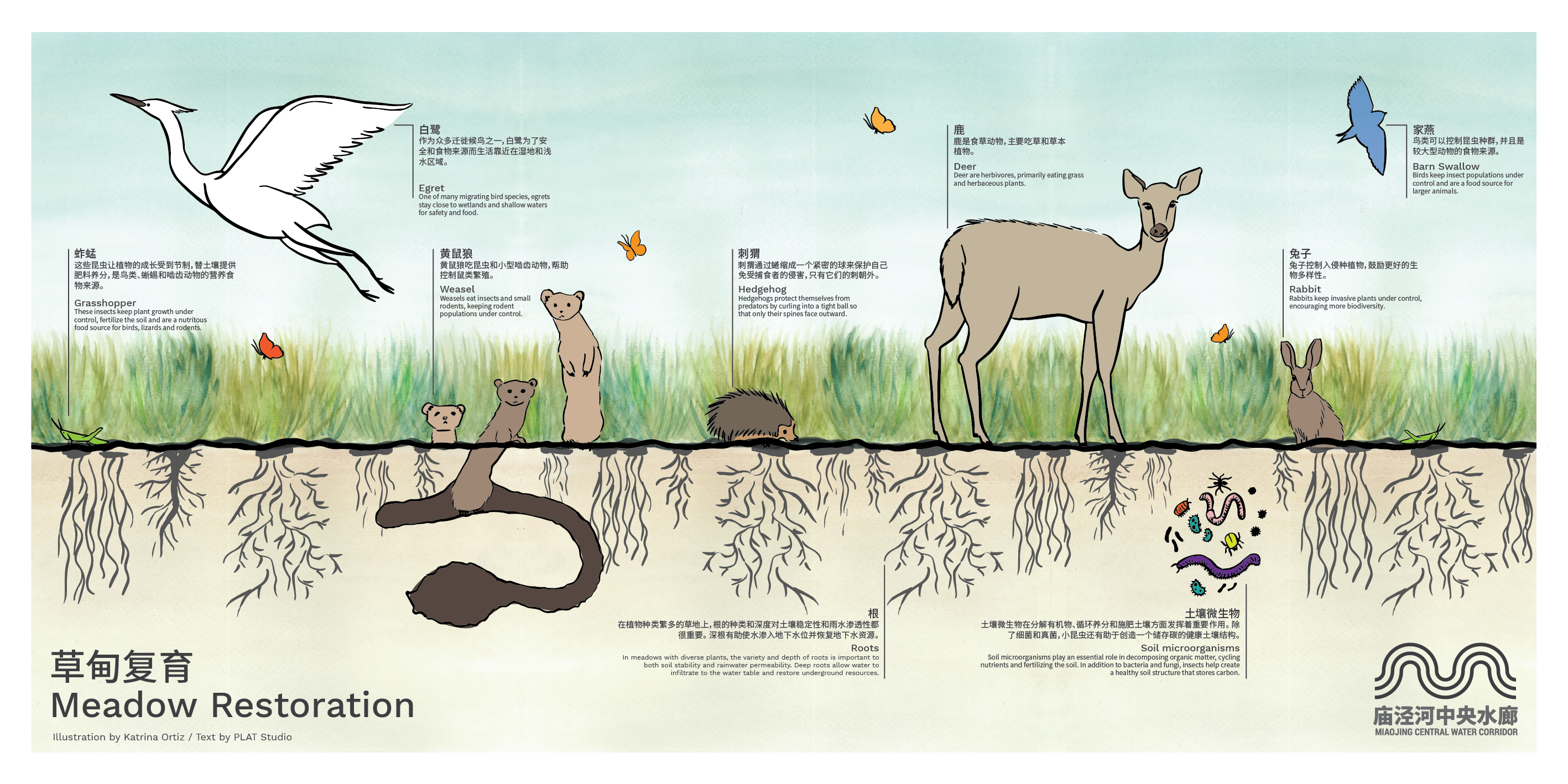 In 2018, Kunshan Miaojing River Corridor won the ASLA-NCC Award of Excellence for Research, Planning, Analysis and Communication.

Project portfolio here