Zuchongzhi Road — Where innovation meets heritage

November 2nd, 2021
Kunshan, China




Integral to the Kunshan West district plan, Zuchongzhi Road runs North-South in West Kunshan. It is a major corridor, primarily flanked by research and education facilities. Crossing over Miaojing River and connecting to the District's wider blue-green public infrastructure network.




Zuchongzhi Road is named for mathematician, astronomer, politician and inventor Zu Chongzhi. He lived in 400s AD under several dynasties. While county magistrate, he calculated Pi and developed a calendar. His accurate calculation of Pi is an enduring legacy, highlighting the pioneering technologies from the region.




Building upon this heritage of invention, new research and educational facilities have established themselves in the region. Connecting the modern to the past, there is a throughline of cutting edge work reflected in the landscape. The public realm parks are simultaneously honoring the past and encouraging innovation. With areas to learn, gather, charge devices and stroll through gardens, visitors can innovate to meet the challenges of our time.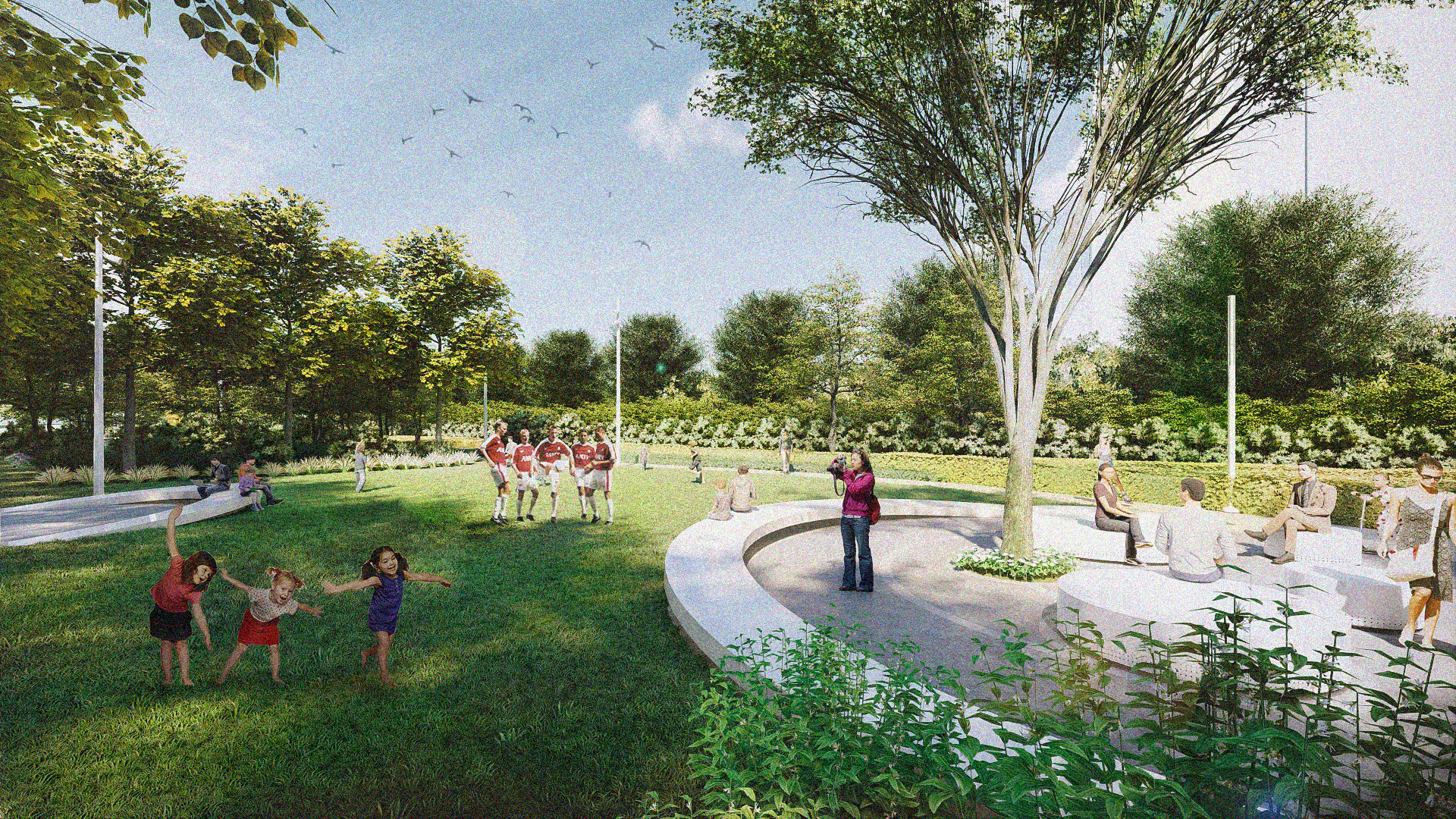 ---
Project portfolio here